Looking to upgrade your truck but not sure where to start? you're not alone, often customers ask us "Where do I start?". We've put together a list of the top aftermarket parts that every car/truck owner needs.
Step bars are made for 1 thing, getting in and out our your vehicle easily. Often times customers after purchasing their truck they quickly realize how tedious getting in and out of your truck becomes.
We stock a wide variety of step bars, from all the leading American manufacturers and can find you the perfect step bar to fit just about every make/model truck you have. Come in, or give us a call and we can find the right step bar for you.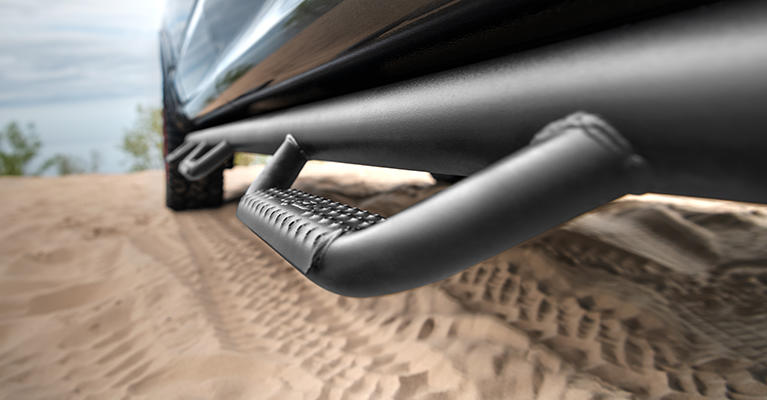 TONNEAU COVERS / BED COVERS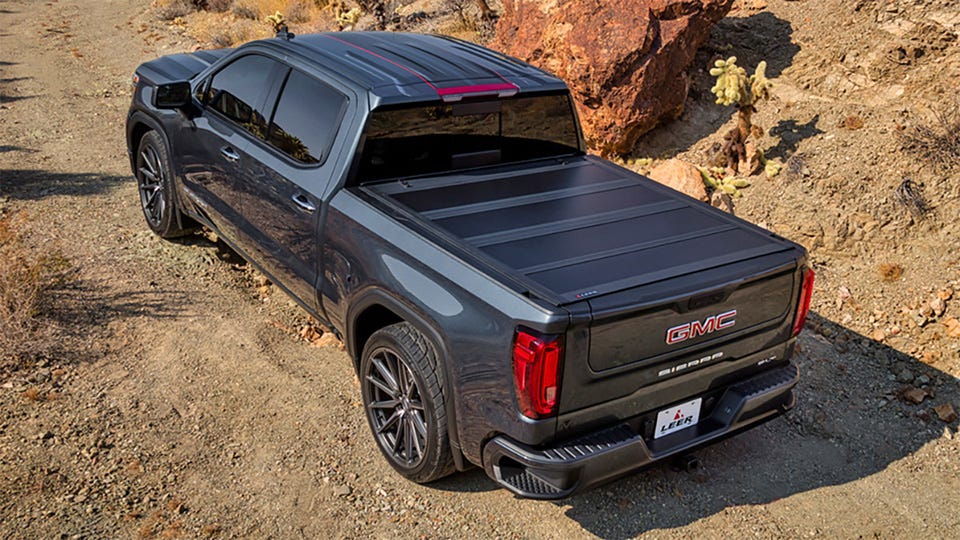 Bed covers are one of the most popular aftermarket products for trucks, offering security and weather protection for  your truck bed and gear you store in it. No truck is complete without a bed cover.
Whether you want to lift your truck's suspension for oversized tires or significantly upgrade the hauling and towing ability of your Jeep, suspension leveling kits are affordable, durable and fully adjustable. Modifying make of your vehicle is easily done to give your 4×4 that on the level look as you improve drivability. We carry a wide range of products from different manufacturers for your Truck or Jeep. Stop in or give us a call we'll find what's right for your individual need.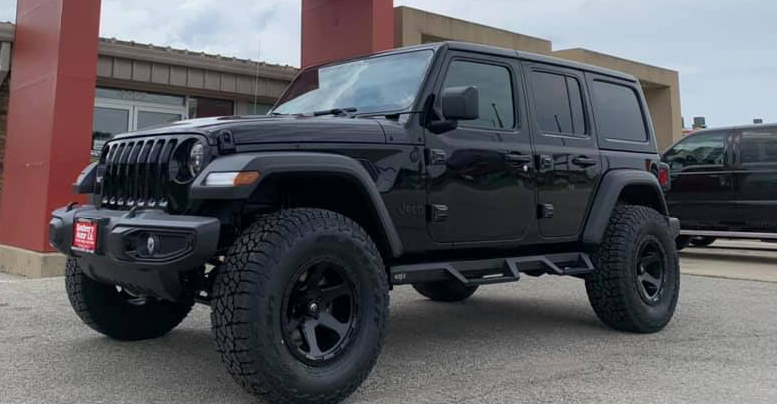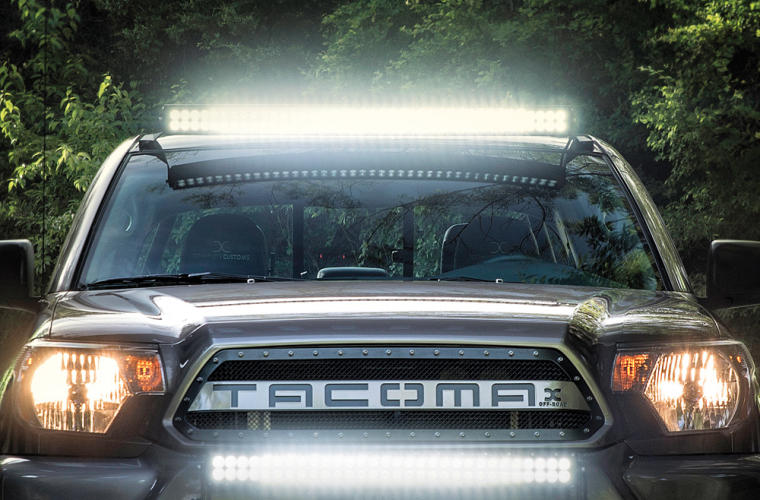 Whether you're driving in the remote parts of the midwest, or in the middle of a blizzard, light bars and custom lighting solutions will give you that extra shine you need to get through the elements. Our experienced staff will help you find the right solution to your lighting needs.
Picking out a wheel and tire package can be stressful. With so many numbers like offset, backspacing, and tire sizes to consider its enough to get anyone's head spinning. That's where our sales professionals come in, we can get you into a wheel and tire package that is perfect for you and your build.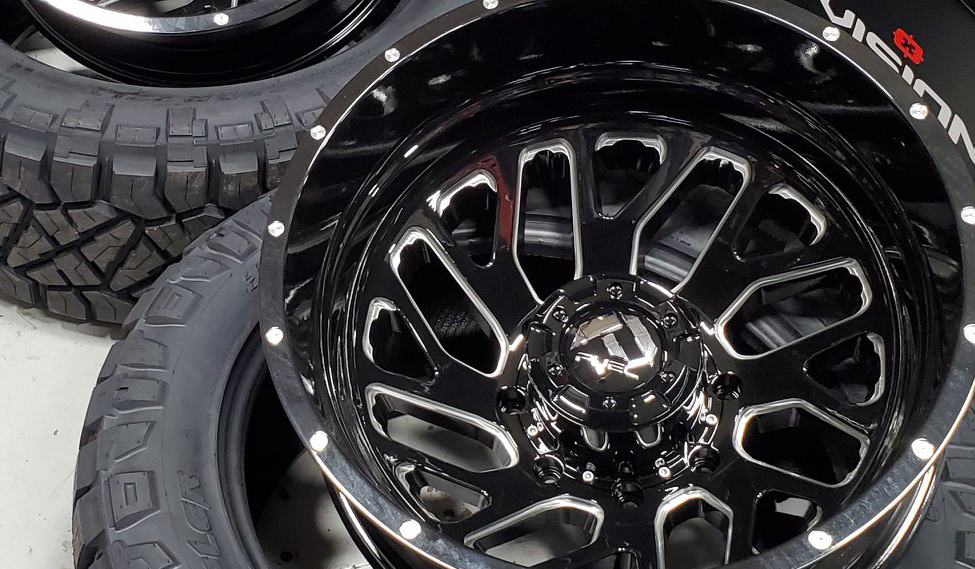 Pick up a set of floor mats from Weather Tech and Husky Liners. to protect your car or truck floors from dirt, mud, and debris tracked in from the road. It's easier to clean or replace floor mats than it is to clean the floors or shampoo upholstery. Find mats for the front, for the rear, and sets of four that cover both areas, in a color that matches your interior. Keep your vehicle looking sharp with floor mats from Weather Tech..
Subscribe
SIGN TO UP RECEIVE OUR SALES CATALOG PERIODICALLY