Remote starters are one of the popular must haves for your vehicle especially in Iowa, with a press of a button or a tap on your phone you can start your car from 1500ft to miles away and have your vehicle warmed up and ready to go.
Do you hate getting into a cold car on a winter morning? Or a hot car on a summer afternoon? A remote start system can solve that problem for you. With the push of a button, you can start your car from the comfort of your home or office, and have it at the perfect temperature by the time you get in.
Our remote start systems are easy to install and use. Simply use the remote to start your car, and the system will take care of the rest. No more fumbling with keys or braving the elements.
Don't suffer through another uncomfortable drive. Upgrade to a remote start system today and make your life a little bit easier. Contact us to learn more and find the perfect fit for your vehicle.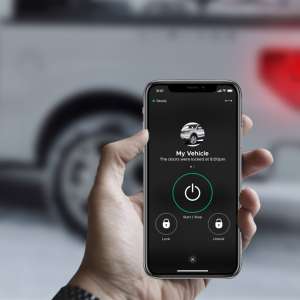 Starting at  $400 installed!
We have a wide range of options and upgrades available to give you the most available features to fit your needs. Call or Email us to get started!
To get a more accurate quote or to schedule an appointment fill out the form and we will be in touch. We will need to know what vehicle the remote start system will be installed on.