Remote starters are one of the popular must haves for your vehicle especially in Iowa, with a press of a button or a tap on your phone you can start your car from 1000ft to miles away and have your vehicle warmed up and ready to go.

Some of the most common questions asked about remote start systems
Will it work for my vehicle?
Yes! we carry Compustar Remote Car Starters and they are compatible with 90% of vehicles including manual transmissions, diesels, hybrids and luxury cars.
What's it mean when it says 2-Way Remote?
Compustar 2-way remote start systems provide audible/visual feedback confirmation when your vehicle starts successfully. These are by far the most requested features of remote start systems and are typically not factory equipped.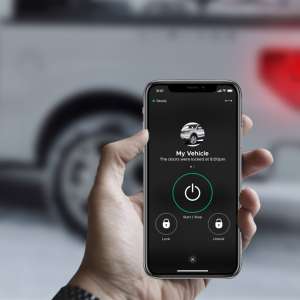 We have a wide range of options and upgrades available to give you the most available features to fit your needs. Call or Email us to get started!
To get a more accurate quote or to schedule an appointment fill out the form and we will be in touch. We will need to know what vehicle the remote start system will be installed on.