REMOTE STARTS MAKE THE PERFECT CHRISTMAS GIFT!
AVAILABLE FOR MOST CARS AND TRUCKS
REMOTE START RANGE STARTS AT 1500FT UP TO 3 MILES
STARTING AT
$375 INSTALLED!


CHOOSE FROM A VARIETY OF DESIGNS AND COLORs
PREMIUM LEATHER UPGRADES AVAILABLE
CALL OR STOP OUT TO FIND THE RIGHT ONE FOR YOUR VEHICLE
STARTING AT
$499 INSTALLED
FIND YOUR OWN
STYLE
Or come talk to on our friendly professionals to help get you started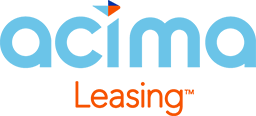 Financing Available
CVSI Motorsports has partnered up with Acima Leasing to provide you financing for your next upgrade


Intoxalock Installer
We are a Authorized Intoxalock installer, learn how you can get Intoxalock installed in your vehicle.